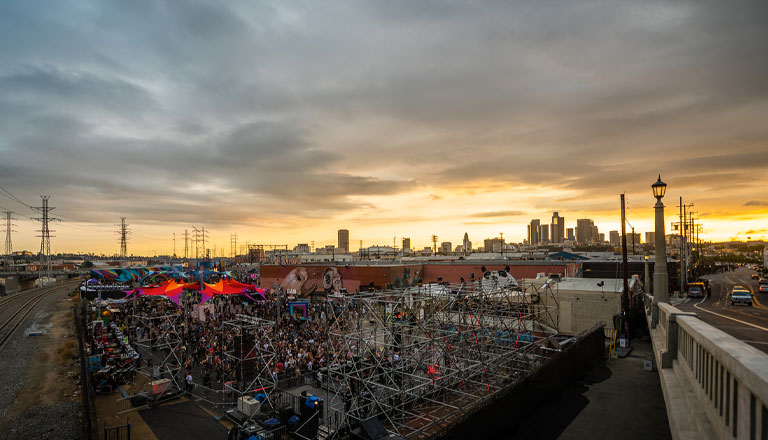 Transportation
Parking
Parking is not provided at the venue, so we highly encourage ridesharing or taking Metro. If you choose to drive and park in nearby areas, please plan ahead, arrive early, and carpool. Traffic is typically heavy coming in and out of the event area.
Metro
RAIL
The venue is less than a mile walk from the Gold Line Chinatown Station.
BUS
Several local bus lines serve this area. Find your route with the Metro Trip Planner.
Related